9 tags
7 tags
8 tags
18 tags
Dossier Journal x Julia Frakes | Coffee with Sarah... →
When the legendary Paper Magazine editor-in-chief Kim Hastreiter first introduced me to The Citizens Band creative director Sarah Sophie Flicker in 2008—just before Sarah Sophie took to the stage for an awe-inspiring performance at The Box in New York City—I reckon my fellow dinnermates were unaware of the massive feat of willpower I wielded so as to withhold my inner fangirl and string together...
18 tags
Pressed Juicery | The Chalkboard: Julia Frakes' 13... →
Hop on over to Pressed Juicery—the Left Coast Juice Heaven—where my they asked me about a few of my favorite healthy places and products this past May for The Chalkboard, their online "magazine study in living well."   above: Hansel from Basel dot support thigh hi socks and cultured kombucha
13 tags
TWIN MAGAZINE GUEST EDIT X JULIA FRAKES | THREE... →
Be sure to hop over to Twin Magazine to read the first of my ongoing "Three Quick Questions with…" guest-edited series for the online component of Twin, the biannual London-based art, fashion, and feminism book. It was a thrill to kick off the series with Kate Foley, buyer for the incomparable retail mecca Opening Ceremony and beholder of both the keenest eye and most enviable...
12 tags
William Yan | Julia Frakes at Oscar de la Renta... →
It was a thrill to catch up with my old pal, the talented Mr. William Yan, at the Oscar de la Renta resort show this week.   William and I first crossed paths back in '08 and I cannot tell you how proud I am—and how gratifying it is—to behold the blossoming of his now massive (and beyond well-deserved) cult following.  He is a true gentleman with tremendous vision; I am certain that his...
30 tags
16 tags
Pre-Gala Reflections: A Few Saints Gracing the...
I am honored to report that I've received a surprise invitation to cover the Costume Institute of The Metropolitan Museum of Art's red carpet celebration of the Schiaparelli and Prada: Impossible Conversations opening gala this Monday, May 7. (Sidebar: Golly—thank you!—could a girl even possibly dream of a more extraordinary stroke of luck in the tedious midst of Final Exams Week?)...
8 tags
Vogue.com | Confidence Dressing: How Clothing... →
Be sure to check out my brilliant cousin Katherine Bernard's article on enclothed cognition at Vogue.com!  She interviewed me (and my academic advisor, J. Timothy Cannon, Ph.D.) about the psychological underpinnings and social neuroscience at play when we choose what we wear and how the garments alter various self-perceived attributes—which can in turn impact our attitude, performance and...
6 tags
12 tags
Watch
Check out my dear friend, the extraordinary Ann Curry, interviewing my brilliant cousin Laura Schocker, Senior Editor of the Huffington Post's Healthy Living. The thought-provoking segment delves into the phenomenon of why more than 30 million Americans are choosing to live on their own.   [via The Today Show]
12 tags
8 tags
21 tags
Watch
Happy 1/23!  Stream a kooky random music mix for free: "Frank Sinatra" — Miss Kitten "I Think She Ready (Dirty)" — FKi X Iggy Azalea X Diplo X HXV "Girls Next Door (prod. Aaron LaCrate)" — Mz. Streamz feat. Lily Allen "I Do (Sammy Bananas Bootleg)" — Young Jeezy "Liquorice" — Azealia Banks "Crank Dat Kitty Katt (Radio...
21 tags
The Sunday Times | Model student: Active student... →
Talk about hitting home! I am deeply humbled and honored by Caitlin Heaney West's profile of me in my hometown newspaper, The Sunday Times—along with (surprise) interviewees Professor J. Timothy Cannon, Ph.D., Alec Friedman of Dossier Journal, and my mom Janie Alperin's enormously kind quotes featured therein. Read this morning's Sunday People profile in The Times-Tribune...
13 tags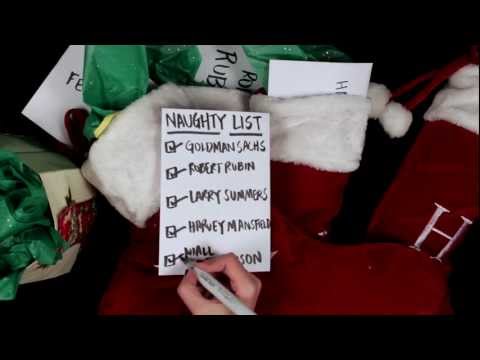 6 tags
The Impact of Medieval Universities, an odd...
In an age calling for educational reform, I submit that we take cue from history—Medieval Times in particular—while weighing the future of contemporary academia (and its financing). While generally groundless and unfounded in its opprobrium, the term 'medieval' has come to conjure defamatory and backward insults onto any modern institution, practice or policy upon which it is thrust. It is a...
10 tags
President Obama visited Scranton, Pennsylvania to...
Note: Since writing this blog just after President Obama's visit to Scranton on Wednesday, the Senate failed to pass Senator Robert P. Casey, Jr.'s bill to extend and expand the payroll-tax cut and provide $1,500 to the average working class family.  Despite the imminent expiration of the middle class tax cut, Scrantonians are optimistic that Senator Casey will reach an auspicious agreement in...
6 tags
Opening Ceremony | Dogabouts: Ollie by Julia... →
via Opening Ceremony: Meet Ollie, our friend JULIA FRAKES' dashing pup, who took the road this past holiday weekend in this darling getup! Name: Oliver "Ollie" Frakes, cozy in ALL QUARTERS Breed: Cavalier King Charles Spaniel Snapped: Driving along in chilly Pennsylvania Favorite treat: Happy Hips Sweet Potato Chews! Click here for more photos of Ollie pup at Opening...
12 tags
Obama Biden 2012 | "You don't quit, I don't quit"... →
via BarackObama.com The thrill of a lifetime.  Click the photo to tweet for jobs!
11 tags
4 tags
8 tags
Vogue.com | Feeling Fine: Vogue's Guide to... →
Whoa, www.vogue.com/hard2digest/unfathomable/enormous_gratitutde.
14 tags
Intelligent Design | The Weekender, Pennsylvania →
It was such a pleasure to be interviewed in my hometown (well, on the phone) by the brilliant and delightful Stephanie DeBalko for The Weekender, Northeastern Pennsylvania's arts and entertainment weekly newspaper.   I cannot even begin to relate how heartening it is to bear witness to Scranton's cultural renaissance.  Moreover, I am tremendously grateful for the opportunity to juggle...
11 tags
7 tags
Watch
Carol & Humberto — directed by Lisa Paclet Carol Lim and Humberto Leon (my idols) have ascended the Kenzothrone!   I have all the respect in the world for Carol and Humberto's visionary, funloving partnership—along with their ideals upheld at Opening Ceremony as an  A+++ multifarious institution—and am eager to see how they kick off a fresh new chapter to Kenzo's legendarily bold...
6 tags
12 tags
"On this eve of Rosh Hashanah, the Jewish New Year, we celebrate and reflect on..."
– —Democratic National Committee (DNC) Chair, Congresswoman Debbie Wasserman Schultz Carry the torch with Marc Hudley x Opening Ceremony's "To Be Gentle and Kind" Smiths' t: Attn: GOP, extremists, fallacy-proponents, caprice-happy officials, et al.,  Tonight marks the...
22 tags
9 tags
11 tags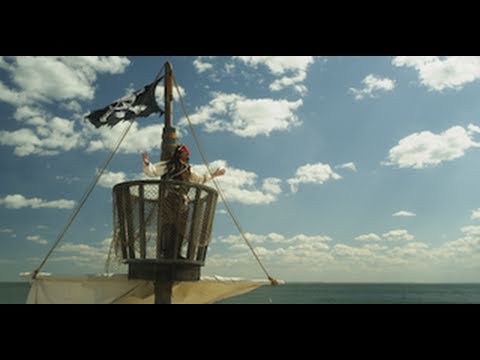 9 tags
Vanity Fair | "Cary in the Sky with Diamonds" —... →
Fifty years after its demonization in the eyes of the American public, LSD (lysergic acid diethylamide) is experiencing its own "flashback" of sorts: a grand resurgence in the laboratories of Harvard and the University of California at San Francisco, by dint of the Food and Drug Administration's permission to experiment with LSD once more.  Judy Balaban (daughter of longtime Paramount Pictures...
7 tags
4 tags
New York Magazine | "The Prozac, Paxil, Zoloft,... →
Jennifer Senior's heart-rending portrayal of the current state of our armed forces and the keystone role of prescription drugs therein is particularly stunning for its no-holds-barred depiction of the brave men and women who sacrifice for our country—both in theater abroad and while reintegrating and readapting to the home front—and, physical injuries aside, their extensive mental illnesses far...
5 tags
Backyard Bill | Julia Frakes: Pennsylvania →
I had the honor of shooting with the brilliant, talented Bill Gentle (also represented by Next) this past May for a Backyard Bill feature, which was just published this week.   We escaped the city for my home state of Pennsylvania, and even shot a few frames around Hillside Farms—a wonderful nonprofit educational farm that played site to many fond childhood memories and whose original...
23 tags
10 tags
Watch
Under the umbrella of his Swell Communications Manager mantle, my love Johnny Misheff—who, among his many roles, also writes brilliantly for V, The New York Times and ELLE—sent me along a preview of videographer Barnaby Roper's 3D production for China's fashion institution MO&Co.  Styled by benevolent virtuoso Keegan Singh (Streeters) and edited by my dear friend and fellow...
5 tags
Watch
Chloë Sevigny for Opening Ceremony Resort 2012 Alas I have a kooky-early calltime tomorrow morning… but to hold you over, here's a sneak peek [final walkthrough] at the stellarsauce CS x OC resort collection—think very rah-rah varsity (highlighted by a collaboration with Vision Street Wear) meets la-di-da eyelet (drawing influence from eighteenth century undergarments)—presented...
6 tags
The Greyest Ghost | Oscar de la Renta Resort 2012... →
(For more photos backstage with one of my best friends Moises and his father before the Resort 2012 show last month, hop to The Greyest Ghost.) Massive apologies for my lack of tumbling as of late!  It's all terribly uninteresting—but, in a nutshell, between seemingly relentless traveling, summer courses out of town, magazine and work commitments, shooting a few days per week and a few...
8 tags
The New York Times | T Magazine — The Lowdown |... →
Be sure to check out this stellar profile and interview with one of my dearest friends, Alec Friedman. I had never fathomed that being likened to orange juice concentrate could be so flattering! Truly taken aback…
19 tags
White+Warren | Q&A →
After taking a few of White+Warren's cozy cashmere pieces for a whirl at their showroom last month, their lovely team asked me a few questions, which I answered over yonder.
9 tags
4 tags
Please give a warm "welcome to tumblr" follow to... →
Follow Hailey's modeling journey and daily inspirations at http://haileyclauson.tumblr.com/!
19 tags
Dossier Journal | Chadwick Tyler in the Works of a... →
Be sure to hop to Dossier, where I interviewed Chadwick Tyler about his forthcoming art book, projected for publication in fall 2012.
22 tags
5 tags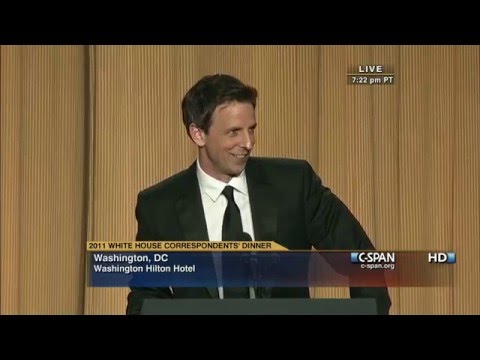 13 tags
Tales of Endearment | Frakes Gets Her Frock On by... →
80s Lanvin floral print linen dress, 80s Yves Saint Laurent purple wool cape with velvet trim, 70s Lanvin bi-color beige clutch, own Thierry Lasry sunglasses It was such a pleasure to hop to Frock NYC in NoLita this past January with the brilliant vintage maestro Natalie Joos! Also, while you are dropping by her acclaimed Tales of Endearment blog — featuring profiles on many fascinating...
15 tags
New York Magazine | The Shade Brigade: Julia... →
Photo by Phil Oh — who caught me in a Topshop denim dress and belt, Rodarte for Opening Ceremony woodgrain Navajo cardigan coat, Pamela Love arrowhead necklace and mood ring, Alexander Wang Marion mini flap bag, Robert Clergerie burgundy wedges, Ulla Johnson scarf, Pendleton hat View the full "The Shade Brigade" feature at New York Magazine here.
8 tags